Based in Inchicore Dublin 8, Electrical Supplies Limited is a electrical wholesale distributor with some 25 years experience, specialising in commercial lighting.
We are part of IEBG, Ireland's largest electrical buying group, meaning that we can offer excellent value throughout our electrical and energy saving lighting range and provide access to a huge selection of products.
Electrical Brands In Stock @ Electrical Supplies Limited Dublin
LED Energy Saving Lighting Supplier | Dublin 8
We work with some of the biggest names in LED Lighting, including Disano, Robus, Philips and Thorn.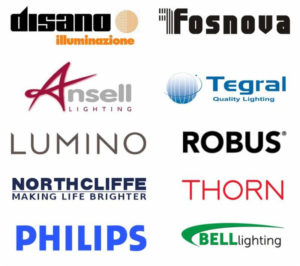 Recent LED Lighting Projects | ESL
Recent high profile LED Lighting projects completed have included:
2000 Panel Lights for ESB Headquarters, East Wall, Dublin.
Replacement of 2KW Floodlights with 800W LED Lights at Bray Hockey Club.
UGR <19 LED Panel to Lexus House.
 For a very competitive quote and the latest price deals call us on 01-473-1381